High-Grade Nestainers For Your Operations
Share
publisher

Mandy
Issue Time

Jul 30,2021
Summary
A stacking nestainers is a metal product that is used to stack products safely. It designed to move around the warehouse to fit whatever configuration you need.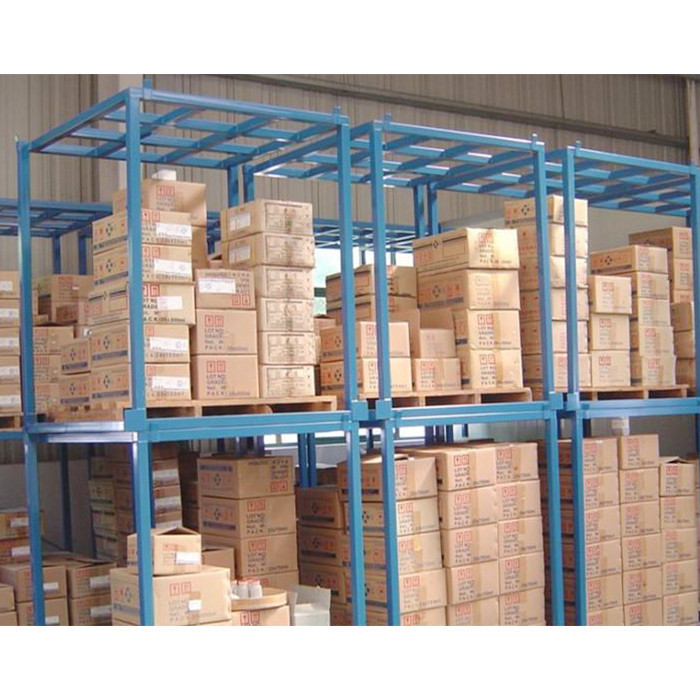 A stacking nestainers is a metal product that is used to stack products safely. It is designed to move around the warehouse to fit whatever configuration you need. We also make excellent permanent structures that can be used in shipping to protect every product.
We offer a highly configurable nestainer that can easily switch from one rack arrangement to another. This is to accommodate your workflow while avoiding the costs of installation and disassembly, which is a flexible racking option not available with traditional racks.
Nestainer Racks Benefits
1-Safe, secure, and simple stacking.
2-They're one-of-a-kind in that they're all welded racks that can be nested or stacked.
3-Increased storage space utilization and can stack up to 4 high.
4-Improved labor and equipment efficiency by allowing items and products to be transferred and stored without handling them again.
5-When they're not stacked, they're meant to nest within one another to conserve space.
6-They have more versatility in terms of handling and storage. They nest when not in use, turning storage space into usable floor space.
4-It protects items from being lost due to compression damage from stacking top products.
8-OEM, ODM support (Crossbar, Wire Mesh, Steel plate), and different sizes and designs upon request.
The company is constantly injecting new blood, joining many new members, the group is constantly growing, and the company's performance and strength are steadily rising. All this is not only because of the efforts of the new employees but also because of the steady performance of the old employees. So thank the new and old employees for their persistence, hard work, and cheer for the future together!
They may also be relocated throughout the warehouse to use any available space or meet current requirements. They store flat and stacked when not in use with the pins removed, taking up very little storage space. Furthermore, because our stackable nestainer racks can be stacked 4-6 high, they enable vertical storage, allowing businesses to make use of their building's height.
What benefits does a business get?
A. Flexible to use
These portable stacking pallet racks involve quick loading and unloading. This gives versatility in every distribution center's operation. This also helps to reconfigure the footprint of the warehouse to obtain maximum storage density and efficiency. Stacking pallet racks can also be easier to navigate and move around the workstations to reduce labor costs, handling time, and workforce.
B. More storage capacity
Stacking pallet products manufactured by we are employed to gain the upper hand in various warehousing functions. Using their newly introduced equipment can store more items. It can double or quadruple stacked by adding more density to every warehouse—also, the rack base will act as a pallet, which will eliminate the cost of wooden pallets.
Are you wondering where to get this sought-after product? We got you covered! We have the most professional practices, and our team has vast experience in exporting throughout the world. We only provide high-quality products at a reasonable price.
If you want assistance in determining the appropriate option for your application, please contact us. Please get in touch with one of our friendly sales professionals, and we would be delighted to assist you. All you need to do is to send an inquiry now!
We are committed to creating the highest quality products and
has been constantly meeting the customers' needs, if you have any demand for material handling equipment, pls feel free to contact us.
sales@ystpak.com