Do you know how the laundry is arranged quickly
Share
Issue Time

2021/03/17
Summary
Manage stock distribution for laundries, hospitals, dry cleaners, and many other industries with these practical-using laundry cage trolleys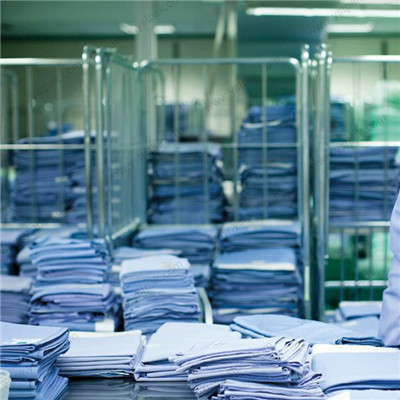 This kind of roll cage satisfies particular needs thanks to the third side and is easy to assemble and fold. It is mainly used in the industrial laundry sector as well as in public services and facilities. The roll cage comes with a bright electro zinc-plated finish. The zinc-plated finish is resistant to corrosion and enhances toughness and hardiness to ensure it has a long life ahead of it.
The laundry roll cage is nestable and folds when not in use to save space. This product can be customized with the addition of a wire shelf on request.
When people use a container in the laundry room he/she wants complete smoothness and light weight while handling it. The roll cages are specially designed for use in the laundry room which allows putting in a lot of stuff.
Also, these are light weight so that it ensures easy handling and managing and are thus ideal for use in the laundry room. With us you will get different varieties in roll cages in terms of size and capacity.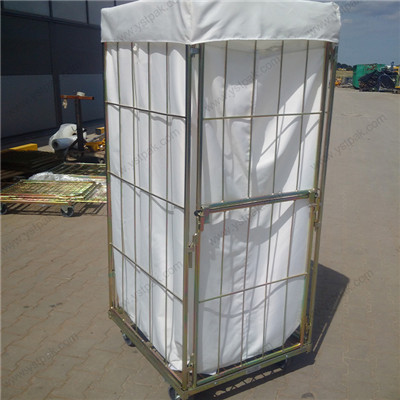 Laundry cage trolleys are perfect in laundry rooms for transporting large amounts of dirty and clean linen. Featuring a zinc plated finish they are hygienic and easy to steam clean or pressure wash. Smooth running wheeled castors make rotating and turning a breeze even in tight settings.
The front door can be folded in half, and a lined bag can be added to ensure the cleanliness of the clothes.
This 4-Sided laundry cage trolley is specifically designed to handle up to 500kgs of loading capacity. The product is ideal for the linen, recycling, and laundry sector. Because of its narrow built with a splittable front gate, our laundry cage trolley can turn out to be a handy tool.
Manage stock distribution for laundries, hospitals, dry cleaners, and many other industries with these practical-using laundry cage trolleys.